Marine Intercom
Our Marine Intercom system is designed from the outset as a Marine Intercom System - its designed for the marine environment, its waterproof. Its also very easy to use and extremely flexible to work how you work.
Crew
From a single crew right up to 50 Plus we have a system that will work for you.
Radios or Comms
We can integrate your radios or communication devices into the intercom
Management
You can manage who can hear and talk to who and what communication devices
Product Brochure
You can download our Product Brochure below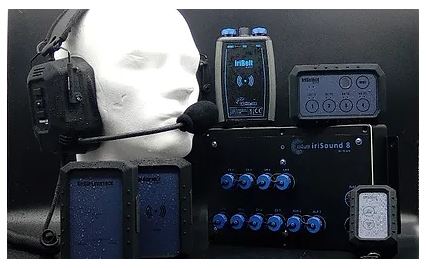 INTERCOM SOLUTIONS
The iriSound system combines your existing VHF/UHF radios with a State-Of–The-Art, waterproof intercom system enabling clear and trouble-free communication under the most demanding conditions.
iriSound is a highly advanced audio unit that processes all sound signals to and from external units whether they are headsets, external radio units, a loudhailer, iriStore audio recording unit. The built-in intelligence allows for easy plug-and-play installation when used with other Iridium products – like the iriConnect for wireless headset communication.
Contact Us for More Information